We have a broad-range offering, covering various activities
Today we have the advantage of the experience in employing personnel in a range of sectors that we have been building up since 1997. At that time, Top Work Groep started as a one-man business, working in greenhouse horticulture. After several years of experience, the company transformed in 2003 from a sole proprietor business into a temporary employment agency that is a private limited liability company.
Top Work Groep considers itself a partner for its clients. We implement our tasks in a client's workplace just as if it were our own. For example, we deploy our own supervisors at each location. Our corporate philosophy, based on striving for optimum quality, is the basis of our success. We do this through teamwork, in which we make sure that we are always there for the client and the temporary labour force. This allows making personnel changeovers smoothly and quickly.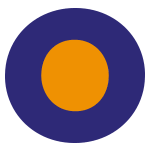 Our team, who have been committed to our company for years
When you use our employment agency, you will discover that we offer more advantages with our services. For example, we always have skilled personnel ready for deployment, and even within 24 hours. You can use the form below to contact one of our team members directly.